"Releasing trapped energy can make changes in how you feel and behave, in choices that you make, and the result that you get."
-Dr. Bradley Nelson
About
I believe that optimal health is a combination of the mental, physical, and emotional aspects of an individual. Your body has the potential capacity to heal itself once in the right state and with the right guidance.
Heal with Faith was created from this philosophy in order to help guide people on their path to healing with a holistic approach. Everyone is responsible for their own health but need to have the right guidance to assist them find the best way to accomplish optimal health.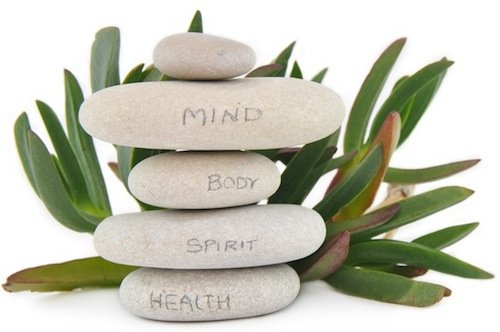 Tools
I Can Help You In Different Ways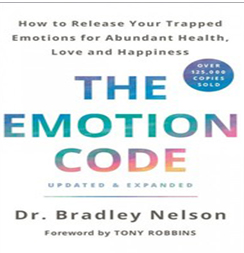 Emotion Code:
The Emotion Code helps you feel lighter and happier. It empowers you along your journey of life by helping you shed your emotional baggage through releasing trapped emotions created by experiencing traumatic experiences. This enables success in all areas.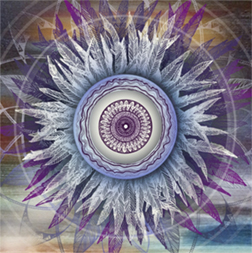 Reiki:
Reiki is a simple, natural and safe method of spiritual healing. It targets the energy fields around the body. Energy can stagnate in the body where there has been physical injury or possibly emotional pain. In time, these energy blocks can cause illness. Reiki sessions aim to help the flow of energy and remove blocks, Improving the flow of energy around the body. It can enable relaxation, reduce pain, speed healing and reduce other symptoms of illness.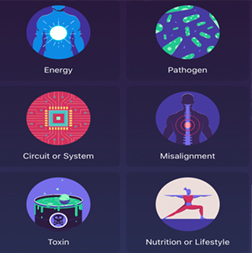 Body Code:
Your body has the ability to heal itself if the conditions are right. The Body Code is a system where imbalances within the body (which may  be the cause of some of your  physical and emotional problems) are found and corrected.
Hi, I'm Miché Faith –
A teacher, to help shape and mold the world and a holistic healer to help heal it.
I'm a biology teacher, certified Emotion Code, and Body Code Practitioner and certified in Reiki level I. I'm also the founder of Heal with Faith. By using the above forms of healing, I've helped many people young and old, achieve success in their career and love life, becoming more confident, overcoming depression and anxiety, and simply helping those individuals find their purpose on earth.
For a while I've been wanting to better myself and heal from within, along this raw journey, I've obtained the knowledge and skills to do so. I've also been mentored by amazing healers and that's what I want to be for you.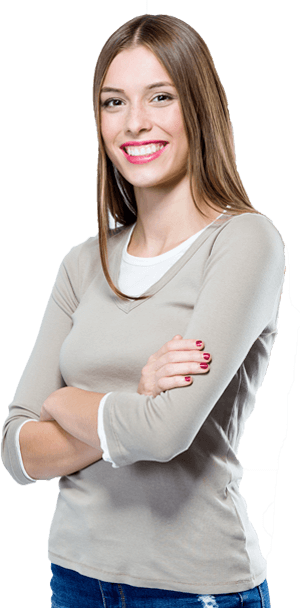 At the age of 23, I left South Africa to pursue teaching abroad, 8 months into it, I fell into a deep depression, anxiety, and developed a mild mood swing disorder. I was severely mentally ill. I  tried to find help not knowing exactly what was wrong but all roads lead to scheduled medication. Something I really didn't want to take but found myself so desperate that I took it, I felt like I had no other choice… I felt good! Much better. Until I tried to stop the medication and I was right back where I started! Nonstop panic and anxiety attacks, depressed, overthinking, unhealthy weight loss, constant knots in my tummy… The list was endless! In fact, I was worse off compared to when it all started and that's when I realized I wasn't helping my state with medication, only masking the fact that it was there. That's when I concluded, I needed to find a way to heal the root cause of all the issues I faced daily. There was another choice. Amongst many different types of holistic healing, I had an Emotion Code session where my heart wall was cleared and a week later, I noticed a drastic change in how I felt and my view on life and what was happening around me. It was magical! This was the start of my beautiful journey in wanting to learn as much as I could to continuously be able to heal myself from within and get to the root causes of any emotional and physical imbalances I had.
Since then, years later, I've been successful in every aspect of life. And so, I find myself here, finally free of those challenges and wanting to help anybody else facing it or any other challenges which prevent you from living a life that is meaningful..
YOU ARE HERE FOR A REASON
"There's no coincidence that you are here,
everyone you cross paths with is there to share a message."
Are you ready to heal?
THE FAITHFUL PLAN
If you've had a POSITIVE experience with your session, present a loved one the gift of healing. This is excellent as a birthday gift, friendship gift, birth or baby shower gift. If you refer friends or family members you could get discounted or even free sessions with me.
Shared Joy Is Double Joy -Swedish proverb 
Benefits of sharing!
Remember to leave a review about the services you've received so that others may also benefit from my services!
If you refer 2 clients to Heal with Faith and they book their first session with us, you will get 50% off your next session.
If you refer 3 clients who book their first session with us, you will get one full free session that you can use for yourself or gift to someone. 
FAQ
Frequently Asked Questions
WHAT IS THE EMOTION AND BODY CODE?
The Emotion Code is a system which shows you how trapped emotions and other imbalances can cause emotional, physical and mental problems.
This system gives you the tools to help correct these energetic imbalances helping you enjoy better health, and finally be free from the insidious and subtle forces that trapped emotions are exerting upon you.
WHY DOES IT MATTER IF I CLEAR TRAPPED EMOTIONS OR NOT?
Our bodies are made of energy, vibrating at different levels. Trapped emotions vibrate at an unhealthy, low vibration rate and can "fester" causing emotional, psychological, or physical challenges. Emotions just want to be acknowledged. You can do this by clearing them yourself or by working with a trained Certified Emotion Code Practitioner who can lovingly and compassionately, help you free trapped emotion.
ARE THESE SESSIONS THE SAME AS GETTING MEDICAL TREATMENT?
No, they are not a substitute for seeking professional healthcare. However, it can be a great complement to your healing process that focuses on healing and not masking symptoms.
DISCLAMER: The use of The Emotion Code or other types of energy healing to release trapped emotions whether in person or by proxy is not a substitute from medical care. The info given is not intended to be taken as medical advice and should not be used for medical diagnosis. The info given from any session is not intended to create any physician-patient relationship, nor should it be considered a replacement for consultation with a health care professional.
CAN THIS HELP WITH MY SICKNESS OR PAIN?
YES, IT CAN. I HAVE HAD GREAT EXPERIENCE WITH THIS. MANY CLIENTS HAVE TOO. We are all beings of energy. Disease and discomfort are also energy, energy that moves at a very low vibration. These low vibrating energies can be released or changed so that the body's energy field is more congruent flowing more freely. NOTE: Do not discontinue any prescribed medical treatments or medicines unless advised by your healthcare professional.
WHAT CAN I EXPECT TO HAPPEN DURING A SESSION?
During your session I will identify trapped emotions and/or imbalances within the body by muscle testing. Once identified, I will muscle test the necessary information in order to clear/correct this(with a magnet). Clearing a trapped emotion or imbalance is simply running a magnet down the top of your head all the way to the down to the spine while holding intention for healing.
WHAT IS MUSCLE TESTING?
Muscle testing is a way of using muscles to find out what things are weakening and strengthening the body.
Your content goes here. Edit or remove this text inline or in the module Content settings. You can also style every aspect of this content in the module Design settings and even apply custom CSS to this text in the module Advanced settings.
HOW LONG IS EACH SESSION?
Each session is 1 hour long.
Breakdown of each session: 45 minutes for healing(clearing imbalances), 15 minutes to type up results.
HOW MANY SESSIONS WILL I NEED?
Most of the time if not all the time, clients benefit from more than one session. I have therefore come up with packages consisting of 5-8 sessions. See package selection.
HOW WILL I FEEL AFTER THE SESSION?
There is no set way of feeling after a session, the list is simply endless. Many of my clients have reported feeing happier, excited and even energetically lighter. Some notice a drastic change in their behavior. Some say they feel less even no more physical aches and pains, while others actually tend to intensely feel (not for long) some of the emotions which have been corrected from the body. This forms part of the processing period. The processing period is where you could feel sleepy, drained, have a headache etc. This is the body's reaction to having low vibrating energy removed from it. After this period lighter, happier feelings are bound to be felt.
WHAT IS A HEART WALL OR HIDDEN HEART WALL?
To protect ourselves, we build "walls" around our hearts. Our hearts are truly the seat of our emotions and our souls. We have become accustomed to protecting it. But in that protection, we keep ourselves from living our highest compassion, our highest purpose. You and I can spend time in tearing down that wall, brick by brick or stone by stone, to let the beauty in and the glow out.  You will feel different. Some folks can actually feel their inner cavity change. What a wonderful way to start fresh and whole.
Yes, a session can be done by proxy where an energetic connection is created. Here I work on myself once I have created that connection with you and it would serve you the same way.
HOW CAN YOU DO THIS BY PHONE OR ZOOM OR EVEN WITHOUT MY PRESENCE?
"We are all connected to everyone and everything in the universe. Therefore, everything one does as an individual affects the whole. All thoughts, words, images, prayers, blessings and deeds are listened to by all that is" -Serge Kahili
It's called by proxy and how this is done is by creating an energetic connection between you and I. Once that is done, I would be able to muscle test myself as if I would do on you. 
WHAT IS OUR CANCELLATION, RESCHEDULE, AND REFUND POLICIES?
I would need 24 hours or more notice for a cancellation and refund. If you can't attend and I don't receive early notice, I will use your appointment time to work on you by proxy. This is all energy work, and it still works even if you can't be there in person. You will still very much benefit from the session.
This session is perfect for if you are new to this type of energy healing and want to experience how the sessions work.
The Session includes:
Information on Trapped Emotions released.
Information about your Heart-Wall.
 Your personalized roadmap toward healing.
Ideal if you want to:
Try out Emotion Code but are not sure what is, where to start, and how you will react to the healing.
Become more aware of the root causes of many of the challenges you face daily.
 Want to book a single session to continue to maintain balance after your heart-wall clearing.
Single Session for $69.99 via proxy
This package is perfect for heart wall clearing and emotional work focusing on clearing emotional baggage.
The Package includes:
5 sessions with detailed report (via email)
Body Code work if necessary.
 Mind mapping the next steps to achieve as much success as possible.
Heart-wall clearing.
Ideal for you if you would like to overcome:
Anxiety
Depression
Blockages within your career or love life
Lack of confidence
Five Sessions for $350 via proxy
This package is perfect if you would like to deepen and further your healing with the Body Code. This is where you choose 2 physical or emotional challenges you could be facing. Clearing your heart-wall is a great starting point and included in this package.
The Package includes:
 8 sessions with detail reports (via email)
Heart-wall clearing.
Combined Emotion Code or Reiki healing (whichever is best suited for your healing)
Mind mapping the next steps to achieve as much success as possible.
Ideal for you if you would like to overcome:
Physical aches or pains (knee pain, back pain, headaches, etc.)
 Imbalances in the body contributing to illness
 Emotional baggage weighing you down.
Eight Sessions for $576 via proxy
Life is energy and chakras manage this energy. If the chakras become blocked, the life force energy can no longer flow freely, and emotional and physical imbalance occurs. It is important to determine where the imbalances lie and to restore balance.
The package includes:
5 x 45 min sessions with reports (via email)
Full body scan.
Chakra balancing and resetting (if needed)
Chakra alignment.
 Grounding.
Ideal for you if you would like to overcome:
 Stress, anxiety, depression.
 Release energetic toxins.
 Energy blocks (emotional, physical)
 Pain and discomfort.
 Injury and trauma.
 Lack of spiritual connection.
 Fatigue.
Five Sessions for $250 via proxy
Introductory Session
$79.99 via Zoom Session
Emotion Code Package
$400 Via Zoom Session
Body Code package
$728 via Zoom Session